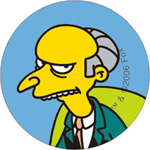 heat transferring mats
NO: C0089

Product Detail:
Waterproof offset, cork backing coaster, pure cork, special material, cardboard backing, wooden tray coaster.
Size: 9*9cm, 9*11cm, 10*10cm, 15*15cm, 17*17cm, 21.5*29cm, 25*35cm, 28*38cm,
Dia 10cm, 15cm, 20cm...
OEM & your own design is welcomed.
A disk, plate, or small mat placed under a bottle, pitcher, or drinking glass to protect a table top or other surface beneath.
The characteristics of MDF is very firm, strong and tough, it's not easy going to bend. So suit to be the upscale gift, home articles etc.